A service of Scott P. Rogers, Associate Broker, Funkhouser Real Estate Group
540.578.0102 | scott@HarrisonburgHousingToday.com
Welcome to the most realistic, immersive way to experience a property online - with a Matterport 3D Showcase (TM).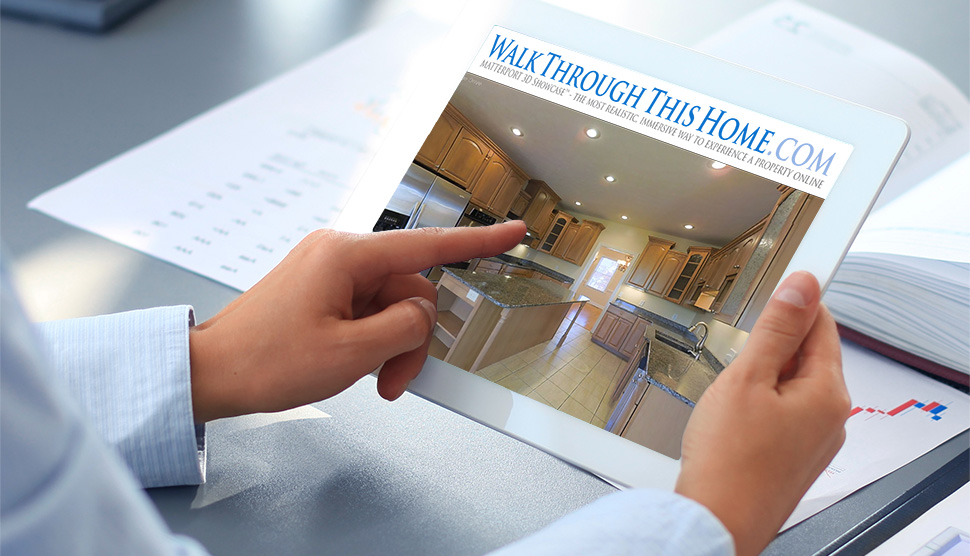 According to National Association of Realtors research, photos are the most valuable feature to buyers when viewing a property online. However, even with
lots of beautiful photos
, buyers are still left wondering "How do these photos fit together?"
Until recently, a video tour was the best way to try to deliver this value - but many buyers don't like video tours because they are not interactive. But, what if . . . we could combine the value of all of these features and put the buyer in control of the experience? It is now possible, using Matterport 3D Showcase (TM) technology, and the results are stunning!

You may have heard about Matterport from your friends or relatives in large metro areas across the country where it is being used to market high end homes. But here's the exciting part -- just as you no longer have to drive to "the big city" to get your Krispy Kreme fix, you can now market your home in Harrisonburg with Matterport!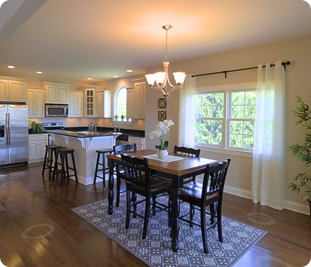 Walk Through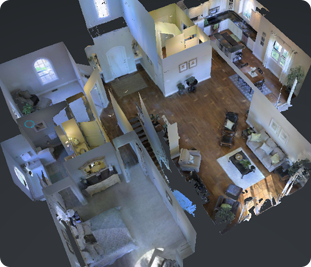 Dollhouse View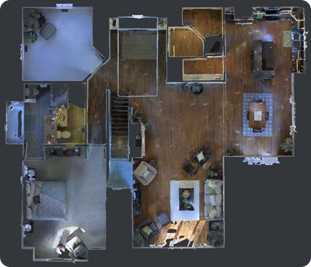 Floor Plan View
Once we capture 3D imagery of your home with my Matterport camera, potential home buyers will be able to explore the home online to their heart's content -- by walking through the home, exploring a dollhouse view of the house, or by viewing the floor plan from the top down.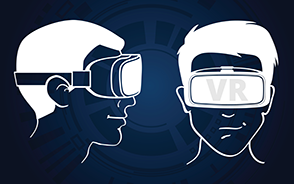 Some of you know that I have been using this technology for over a year now, perhaps to market and sell your home -- but now there's even more fun news....
Homes marketed with Matterport can now be viewed in Virtual Reality! This latest advance will TRULY give a potential buyer the experience of walking through your home -- whether from across town, across the country, or around the world.
Feel free to explore this new technology below, or let's set up a time to meet over coffee, and I'll let you walk through a home via my virtual reality headset! Warning -- it's pretty fun!

Check it out yourself - walk through these showcased homes in Harrisonburg and Rockingham County....
285 Callaway Cir
2 Beds • 3 Baths
2,079 livable square feet
$307,500
(Under Contract)

3130 Port Republic Rd
3 Beds • 2 Baths
2,088 livable square feet
$287,500
(Under Contract)

3449 Wildwood Dr
4 Beds • 3 Baths
3,641 livable square feet
$395,000
(For Sale)

193 Martin Ln
4 Beds • 2 Baths • 1 Half Baths
2,453 livable square feet
$299,900
(Under Contract)

335 Callaway Cir
3 Beds • 3 Baths • 1 Half Baths
2,349 livable square feet
$325,000
(Under Contract)

144 Bonnie Ct
3 Beds • 3 Baths
1,756 livable square feet
$229,900
(Under Contract)

332 Flower Dr
3 Beds • 3 Baths
2,348 livable square feet
$329,900
(For Sale)

3060 Vera Vista Path
5 Beds • 4 Baths • 1 Half Baths
5,404 livable square feet
$665,000
(Under Contract)

2980 Brookshire Dr
5 Beds • 3 Baths • 1 Half Baths
3,780 livable square feet
$429,900
(For Sale)